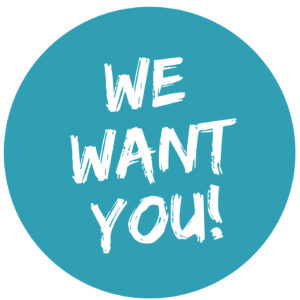 Are you a UdA student (second or third year)?
Do you have an A2/B1 English level?
Do you feel like being part of a multicultural and multilingual experience?
If the answer to these questions was YES, then you should definitely join the BUDDY PROGRAM and become a UdA mentor.
Enrolling the Buddy Program means that you will be, along with a group of mentors, the guide of one or more international students during their first months at the Universitat d'Andorra and in the country.
Among the many benefits of becoming a mentor are:
Obtaining 2 free-choice credits
Being part of a multilingual and multicultural experience
Living the experience of being a guide to an international students
Practicing languages
Making friends
Doing all kinds of activities with your group: from culture and sightseeing to sports and party
And many more…
Please, check the Buddy Program section of this website and the mentor's guide to get to know more about the program and the experiences previous mentors have already lived.
Are you convinced yet? Great! Drop us an email and we will contact you with further details.
We are waiting for you at the Buddy Program, the international experience within the UdA.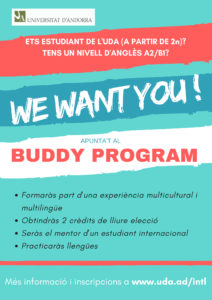 UdA IRO – International Relations Office