English Day at the UdA
The University of Andorra held another edition of the annual English Day on March 6th, 2018. This year's edition was extremely well-attended with the enrollment of over 20 students and professors. All of them had plenty of opportunities to practice their English skills, learn about the culture of various English-speaking countries, and interact with international English speakers from countries such as Andorra, Spain, the United States, England, and Scotland, to name a few examples.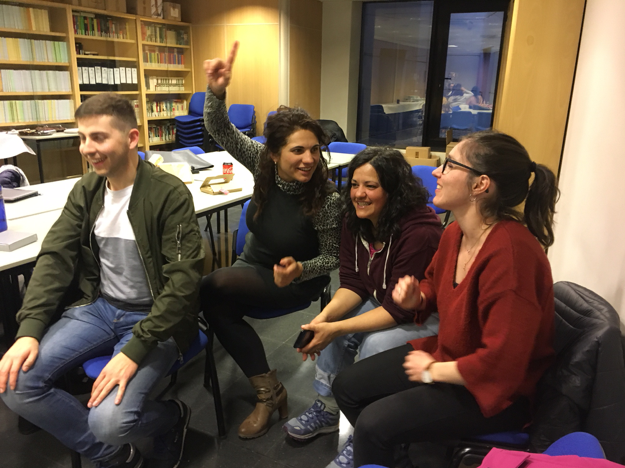 The day began with a traditional American lunch, followed by a wide array of activities. Participants immensely enjoyed the games and many of the teams became highly competitive. The activities were structured so that students would be able to exercise and develop their English-language skills in guided and spontaneous contexts as well as in formal and informal situations. During the meal and the ice breaker activity, participants negotiated meaning in English with speakers they did not know previously and thus exercised their ability to initiate and maintain a conversation in English with brief, creative questions as a support. In the games, they practiced essential language skills such as memory of tenses ("Yesterday I…" game), advanced spelling ("Spelling baseball" game) and vocabulary knowledge ("What is that?", "Charades" and "Category spoons").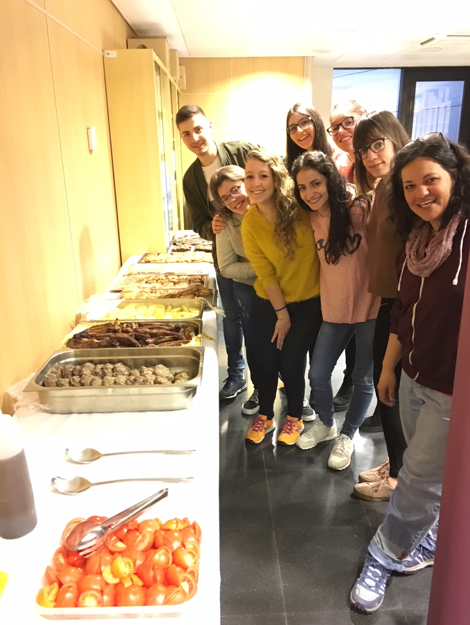 English Day concluded memorably with a panel of three expat guest speakers who are currently living in Andorra and who shared their experiences and views of Andorra with all the attendees. After each panelist gave a brief presentation in English of what living in Andorra has been like for them, the participants were able to ask them specific questions and interact with them in a formal context.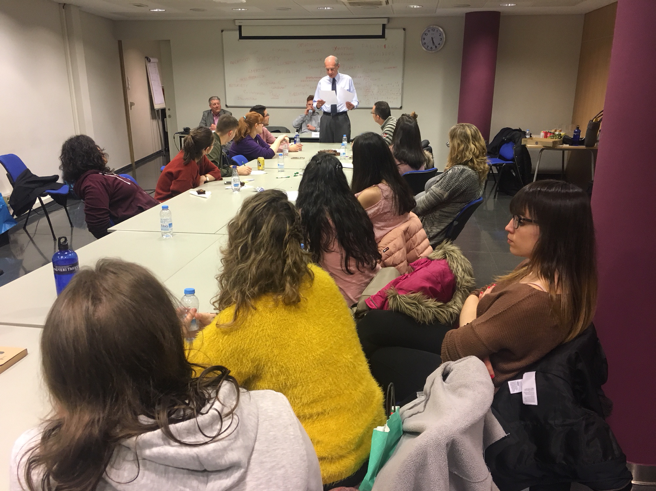 The leaders of this year's English Day edition were Valerie Aguilar, Nadia Azzouz, Ferran Costa and Alisa Vaughan.